Join us for the last Safety Council luncheon of the year with Dr. Steven Ash, University of Akron [bio]. Dr. Ash will focus on the significance of changing our perspectives in order to lead and support safety-related changes in the workplace. Learn how our minds can trick us when it comes to safety and the biases that prevent smart safety decisions. 
Dr. Ash will discuss:
Psychological phenomenon impacting perception
Biases that prevent good decisions
The problem of Fixation
Confirmation bias
Self-categorization and In-group bias
The impact of values and beliefs
Critical leadership skills – asking questions and listening
Psychological safety
Review of historical social and business changes
The role of leaders today – importance of change
Understanding extinctions
Economic perspectives
Key factors underlying business failures
Solving "wicked" problems
We also have special guest, Kenny Peterson. Kenny is a former NFL and McKinley football player representing Spotlight Company, Any Lab Test Now. Kenny is bringing a delightful, sweet treat from Nothing Bundt Cakes! Indulge your sweet tooth while soaking in some safety insights from our fantastic speakers!



---

The SCSC will once again host a Toys For Tots Holiday Toy Drive. Many, less fortunate children in our community will not get the items on their wish lists this holiday season. Spread some holiday happiness to these children by donating NEW, UNWRAPPED toys. You'll help make a difference for these needy children and their families. No time to shop?  Give a donation check made payable to "Toys for Tots".
---

BIO: Steven R. Ash, Ph.D.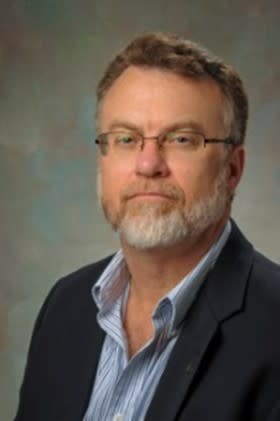 Professor, College of Business, The University of Akron
Dr. Ash joined The University of Akron in 2001. During his time at Akron, he has served as the Chair of the Department of Management, Assistant Dean, Director of Graduate Programs, and Director of the Fitzgerald Institute for Entrepreneur ship. His research interests deal with organizational attraction, human error, crisis management, diversity, integrity, and trust. He has published many peer-reviewed research and practitioner articles on these and other topics. His areas of teaching focus on Leadership, Ethics, Managing People, and Strategy. He has been the recipient of several teaching awards and has served on over 30 doctoral dissertation committees. In 2020 he was part of a team presented with the Read Family Difference Maker Award for the Diversity on Board program. In 2021 he led the team that developed a new strategic plan for the university. Before coming to Akron, Steve taught at the Ohio State University and Sul Ross State University (Texas State system).
Steve has consulted for numerous large corporations, small businesses, and government agencies. He has also been the invited speaker for many company gatherings and conferences. Prior to pursuing education, Steve worked as a hod tender, a long-distance truck driver, a ranch hand, a research diver, and on a squid ship in the Pacific. He also worked for IBM as a human factors engineer. His varied experiences have helped him appreciate the value of education. He is most proud of winning the college chili cooking competition.
Addendum:
Steve has been a serious amateur photographer for nearly 20 years.
His love of nature, travel, and outdoor adventure have meshed well with his passion for capturing scenes with a camera. Capturing images has only deepened his sense of awe about our beautiful world.